The IFDC (International Foundation for Digital Competences) is a global thought leader in the area of digital competences, which aspires to a world in which organizations and professionals are empowered and enabled to take full advantage of the opportunities offered by the digital age. The mission of the IFDC is to develop, own, maintain and promote (open) standards and approaches for the development of professionals in the digital era.
Today, many organizations and governments offer their services in a rapidly changing environment. This has created demand for highly-educated professionals with the right knowledge and skills in the area of Service Management. To meet those changing demands, the IFDC took the initiative to create VeriSM™  – a new Service Management approach – which was developed by an international team of experts led by Chief Architect Claire Agutter (Winner ITSMF UK Thought Leadership Award 2017).
As a not-for-profit organization, the IFDC takes a community-based approach to the development of new standards and approaches. All areas of the community (end-user organizations, professionals, consultants & consulting organizations, service / tool vendors, training organizations, the academic sector) are invited to join the VeriSM™ journey.  
Contributors
Claire Agutter 
Chief Architect VeriSMTM | Director Scopism Limited
VeriSM™ shows organizations how they can adopt a range of management practices in a flexible way to deliver the right product or service at the right time to their consumers.
Suzanne D. Van Hove Ed.D.
SED-IT | Owner/ CEO
Capitalizing on an integrated, value-driven philosophy of service delivery creates a win-win for the consumer and organization. It's just time for the next evolution. Welcome VeriSM™!
Randy Steinberg
ITSM Strategies Inc. | President
VeriSM™ is the first approach and guidance in the marketplace that covers all the leading progressive practices under one entity.
Andrea Kis 
ISG North Europe – UK | Consulting Manager
VeriSM™ in my eyes is that long craved and much needed step in the evolution of Service Management.
Dave van Herpen
 Quint Wellington Redwood | Principal Consultant
Einstein nailed it: "Insanity is doing the same thing over and over again, and expecting different results".
We need real change in the IT industry. Not fake change. VeriSM™ helps us to take a step in that direction.
Doug Tedder
Principal of Tedder Consulting LLC 
VeriSM™ provides the guidance needed for integrating, releasing, and exploiting the collective capabilities of organizations in a collaborative way to deliver true business value.
Johann Botha

Get IT Right | 

CEO

VeriSM™ is a manifestation of the zeitgeist and the publication could not have been better timed. The framework embodies ALL the essential skills needed to ensure good IT service delivery to assist customers to unlock value at a rapid pace! It is practical, lean, agile, DevOps - all rolled into one - built on the foundations of ITSM. In short - it's brilliant!
Karen Ferris

Macanta Consulting | 

Director 

The cadence of value-delivery has changed dramatically. It is more frenetic that it has ever been. VeriSM™ addresses how service management needs to evolve to meet this challenge.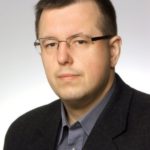 Krzysztof Politowicz
Krzysztof Politowicz i Partnerzy | Lead Trainer and Trusted Advisor
We need an IT-independent approach that is applicable to all areas of the enterprise. We need renewal and refresh in a new digital environment. We need VeriSM™ and that's great.
Leo van Selm
Vaseom b.v. | Managing Consultant 
VeriSM™ provides the nowadays foundation on which modern and flexible methods for designing and implementing can be used. This while maintaining solid Service Delivery.
Michelle Major-Goldsmith
Michelle Major-Goldsmith

 

Kinetic IT | 

Manager, Service Management Capability

Never has there been a more important time to bring to life an enterprise-based approach to service management that focuses on truly understanding the role of information services within modern businesses.
Michelle Major-Goldsmith
Robert den Broeder

 Trigono BV | owner; trainer & consultant ITSM and OBM
The fully integrated approach to service management – a capability beyond IT – makes VeriSM™ valuable for anyone who likes to take good care of the customer.
Vinicius A C Luna
TIVIT Tecnologia | head of IT Governance & PMO
VeriSM™ will bring to light how to provide and integrate services in the digital era.
Rob England
Two Hills Ltd | Managing Director
Service Management must constantly refresh and evolve in our rapidly changing world. We are going through an IT Renaissance, the like of which we have never seen before. VeriSM™ brings together the latest thinking to help us keep pace with that transformation.
Simon Dorst
Kinetic IT | Manager - Service Management Services
VeriSM™ is the natural evolution of IT Service Management, combining many years of practical application in predominantly IT environments.
Clare McAleese
VocaLink Mastercard | Change Manager
The marketplace has never been so fast-paced and has evolved dramatically mainly due to digital transformation, the business must adapt accordingly and VeriSM™ has come along just at the right time to help enable it!
Gary Hibberd
Agenci Ltd | Managing Director, IBITGQ GDPR Practitioner 
IT Service Management has finally grown up, and VeriSM™ is the catalyst for this change.
Wendie Adams
Leeds City college | HE Lecturer
VeriSM™ is a breath of fresh air, in an environment where we need new approaches and ideas. This will allow the application of new technologies within the business' we all work for and need.
Yong Mei Liu
IBM | Leader of Client Technical Advisor
VeriSM™ could definitely help clients to build and provide great IT Service management with new market insights and technology included.
Helen Morris
Helix Service Management Services Ltd | Consultant and Trainer, Director
VeriSM™ is a refreshing look at the bedrock of service management for an organization, not treating IT as something special, but as part of the whole.
Sandra Whittleston
University of Northampton | Senior Lecturer in IT Service Management
VeriSM™ is an ideal set of material upon which knowledge can be disseminated to novice and mature audiences alike.
Aureo Antunes
Citsmart Corporation | Advisor, Senior Consultant, Speaker, Manager
VeriSM™ is one of the best answers for today's challenge in digital transformation.
Masaya Kobayashi
Tokio Marine & Nichido Systems Co.,Ltd | Director
While agility is strongly demanded, I think we should not neglect governance and management.
Dr. Mauricio Corona
Best Practices Gurus | Associate Director
According to VeriSM™,  Service management is there to support organizations (as a whole) to help them succeed in the world of digital services.  
Rory Canavan
SAM Charter | CEO 
VeriSM™ has its place in IT as for too long we have danced to the tune called by software vendors.
Daniel Breston
Qriosity Ltd. | IT leadership Coach and Advisor 
Certifications or tools are teaching us out-dated ways of benefiting from technology. VeriSM™ is different. It is there to Verify the way you Manage Services supported by IT. 
Alison Cartlidge 
Sopra Steria UK | Consultant, Head of the Service Management Community
VeriSM™ moves service management to a new level; more agile, value-driven and customer-centric, across not just IT but also to the business.
Victoriano Gomez
Global Knowledge Network Spain S.L.U | Best Practice Business Unit Manager 
VeriSM™ is what we have been needing for years. 
Sachin Bhatnagar
Kinetic IT| Process Specialist 
VeriSM™ is a platform which provides you with an opportunity to understand different perspectives of service management to drive business outcomes.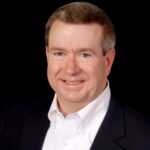 Steven R. Matthews DPSM® 
DorLind Solutions | Principal Consultant and Founder
With VeriSM™, all capabilities within an organization are working from, and applying, the same concepts and principles to their activities. 
Reni Friis
Valcon | Partner
Defining value from a customer perspective is key in lean, and the way business and it melts together to define and bring value in the VeriSM™ framework is a cool way of furthering that through to enhance ownership and value across roles.
Stephen Mann 
ITSM.tools | Principal Analyst and Content Director
VeriSM™ now offers the industry a better-focused and practical approach to service management that recognizes more of the opportunities and challenges faced by modern ITSM pros.
Lewis Herbert 
ATOS | Head of Service Integration and Management (SIAM)
What is right for one business is not right for another, VeriSM™brings together into a single place all of the established and emerging practices to enable an informed decision on what is best for your business and how to bring those practices together through the Service Management 'mesh' to support your business.
Hong Deng  
Beijing Trendsetting Consulting Co., LTD. | Founder 
VeriSM™ is an indispensable guidebook for the digital transformation journey of organizations, helping you make the right choices at all stages and critical points during the journey.
.
Eddie XU 
BP, Shell, Country Garden | CIO
VeriSM™ provides a good method and practices to help companies and people who want to build the competitive edge in the new era through digital transformation. 
.
 
The field of Service Management is changing quickly as the industry shifts towards digital transformation, evolution of new management practices and the 'commoditization of IT'. As a result, IT and business operations are no longer separate. Organizations of every size and background require a flexible Service Management method to facilitate them in their development.
VeriSM™ is an approach that offers value-driven, evolving, responsive, and integrated Service Management. It is designed to enable organizations and professionals in the modern digital industry.